Extension > Garden > Diagnose a problem > What insect is this? > Garden Pests > Beetles, bugs, ants, and other insects without obvious wings - Under 1/4 inch long > Spittlebugs
Meadow spittlebugs
Philaenus spumarius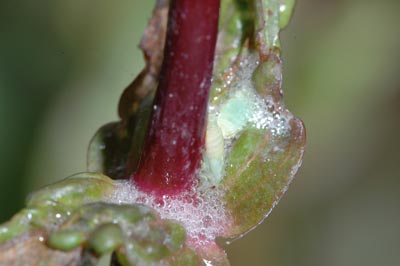 Jeff Hahn, University of Minnesota Extension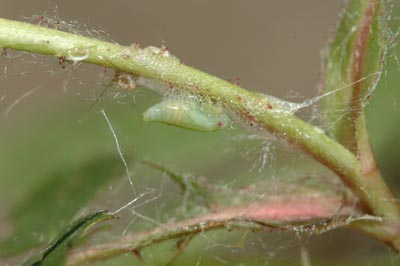 Whitney Cranshaw, CSU, Bugwood.org
Size: 1/8 - 1/4 inch long.
Description: Yellow-green to green insects surrounded by a white frothy mass.
Where/When: Associated with a variety of herbaceous plants. Found in late May through mid-June.
Significance: Rarely, if ever, injures plants.
More information on meadow spittlebugs
Did this tool help you identify the insect? Tell us.