Extension > Garden > Diagnose a problem > What insect is this? > Insects found indoors > Winged Insects - 1/2 inch and greater > Cluster fly
Cluster fly
Pollenia rudis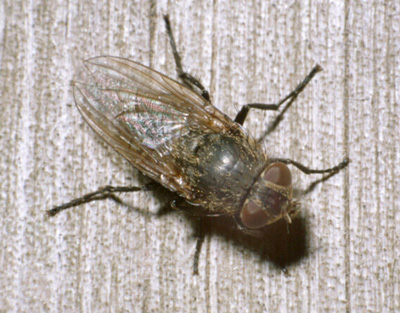 Jeff Hahn, University of Minnesota Extension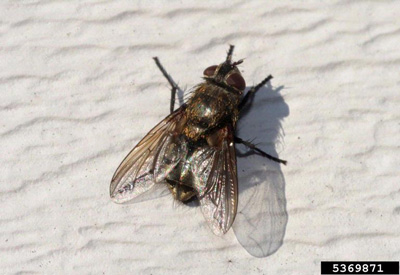 Whitney Cranshaw, Colorado State University, Bugwood.org
Description: 3/8 - 1/2 inch long. House fly-like; grayish black; with short yellowish hairs on thorax.
Where/When: Cluster flies are found in and around homes during fall and spring, and occasionally during winter when mild temperatures occur.
Significance: Cluster flies do not harm people or property, although they can be a nuisance, especially when large numbers are present. They do not reproduce indoors.
More information on Cluster fly
Did this tool help you identify the insect? Tell us.