Extension > Garden > Diagnose a problem > What insect is this? > Insects found indoors > Winged Insects - Less than 1/4 inch long > Pavement ant male
Pavement ant male
Tetramorium caespitum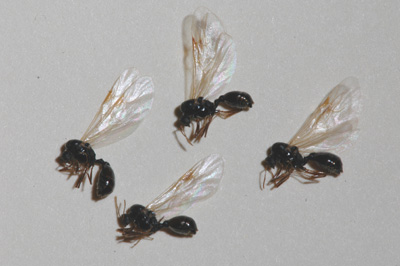 Jeff Hahn, University of Minnesota Extension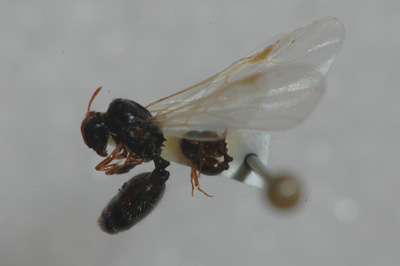 Jeff Hahn, University of Minnesota Extension
Description: 3/16 inch long. Brown to dark brown; two-segmented petiole; two small spines on the thorax; striations (lines) on the head; head small in proportion to body.
Where/When: Pavement ants nest in the soil under objects, including concrete slab construction of home. Winged pavement ants are found indoors May through July as well during the winter.
Significance: Seeing winged pavement ants indicate a nest in the home. The presence of a nest is not damaging to a building and the presence of winged ants is just a nuisance.
More information on Pavement ant male
Did this tool help you identify the insect? Tell us.