Extension > Garden > Diagnose a problem > What insect is this? > Insects found indoors > Winged Insects - Less than 1/4 inch long > Thrips
Thrips
Thysanoptera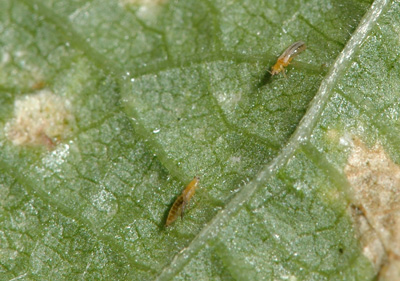 Jeff Hahn, University of Minnesota Extension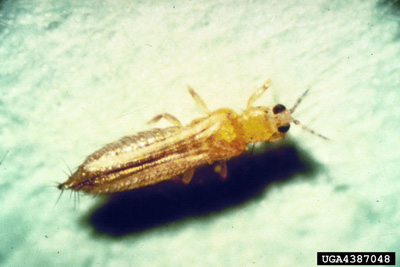 Jack T. Reed, Mississippi State University, Bugwood.org
Description: 1/16 inch long. Slender, cylindrical insects; they possess slender wings which are folded over their backs when they are at rest; they can vary in color from yellowish to brownish to black.
Where/When: Thrips are found indoors feeding on houseplants. They are active anytime during the year.
Significance: Infested plants can become damaged and plant vigor may be reduced. They have been reported to inflict prick-like bites, which may itch or cause a rash.
Did this tool help you identify the insect? Tell us.